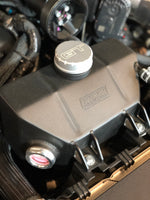 Our choice of the best parts for your Mustang
At GT101 we've supplied and fitted lots of upgrades to customer cars.
This store provides customers the opportunity to purchase carefully selected parts that we have found to be the best and most popular.
Once an order is placed we will contact you with shipping information so you can track your parts right to your door. If you would rather have the parts fitted please contact us directly using the contact form on our main website.
If you don't see what your looking for then do please contact us as there are lots of other parts we can supply and fit - just let us know what you're after.
Contact details are on our main website
www.gt101.co.uk